Contact
Lucy Young
Yimby Compost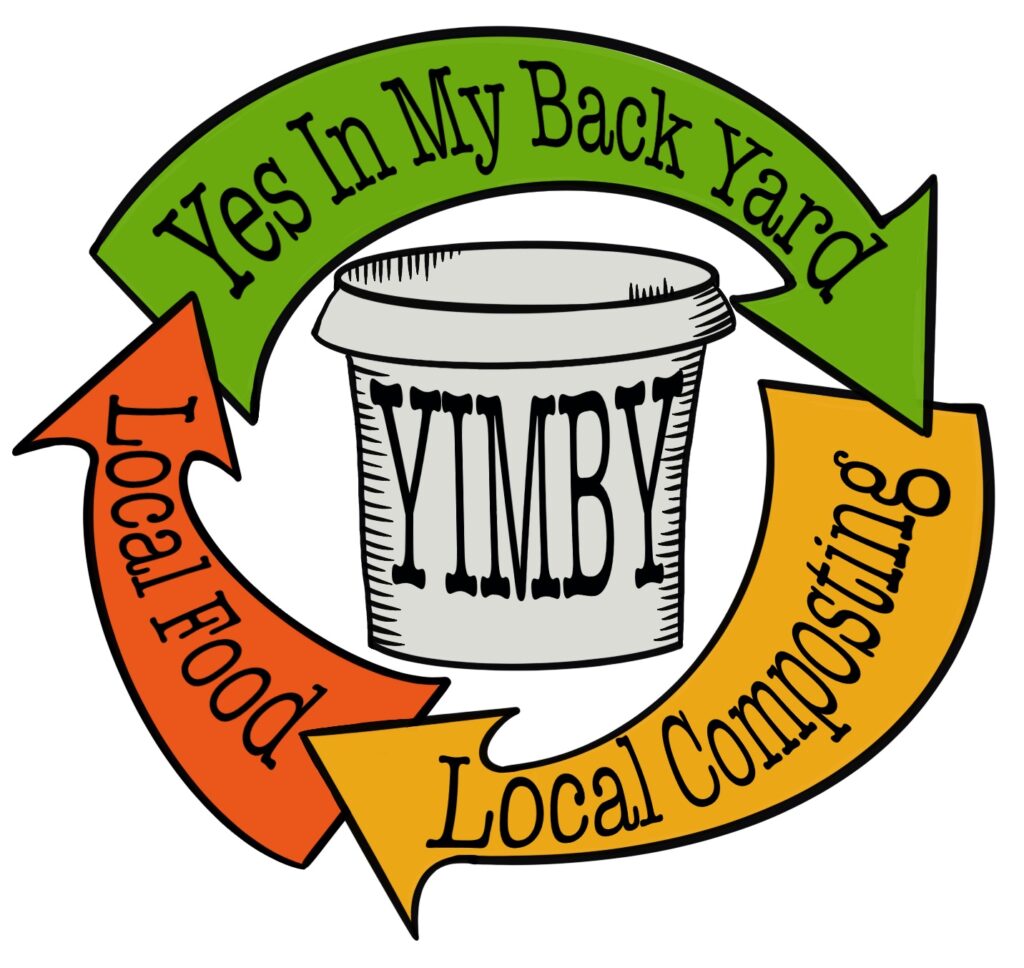 Organisations Involved
Mount Alexander Shire Council
The Hub Foundation
Sustainability Victoria
Green Hand Institute
Grow Great Fruit
Castlemaine Community House

Themes
The YIMBY project turns waste into rich compost, increases community knowledge, connections and reduces greenhouse gas emissions coming from waste transportation and rotting organics in landfill.
YIMBY (yes in my backyard) is a hyper-local composting system where volunteer composters collect and process their neighbour's organic food waste. Local composters are supported with expertise from the YMBY team who also build awareness and capacity in the broader community through workshops and information.
The YIMBY project was developed in 2020, and has had initial funding from a local council and also Sustainability Victoria. A pilot program began in early 2021, involving 13 composters and 105 contributing households. The 18 month trial has proved successful with 12-5 tons of organics diverted from landfill/incineration. The project leads are currently looking to expand the initiative.
ZNET: emission avoidance and drawdown
Reduces emissions caused by organics in landfill
Eliminates waste transportation emissions
Diverting 4.5 tonnes of organics from landfill over twelve months. Producing 900kg of compost.
ADAPT: people, places and sectors are climate ready
Strengthening neighbours connections through sharing the task and responsibility for composting
Education and training in composting builds community knowledge/capacity
Compost increases the nutrient value and water storage capacity of soil, leading to healthier and more resilient environments
Creates local employment opportunities leading to healthy sectors
REGENERATIVE CULTURE: embrace caring for Country and Community, working creatively and a just society
Challenges the assumption that waste has low value
Promotes a culture of taking responsibility for our own waste and supports a place-based approach to solving problems