The Wararack is the glue that brings people and purpose together on this unique place.
We represent a growing coalition of local people in support of a shire-wide, collaborative, community-led response to the climate crisis.  We promote action that helps us collectively reach zero net emissions, better prepare for climate impacts, to embrace change and to forge new ways of doing and thinking. Our goal is to reclaim a climate-safe future for the next generation and beyond.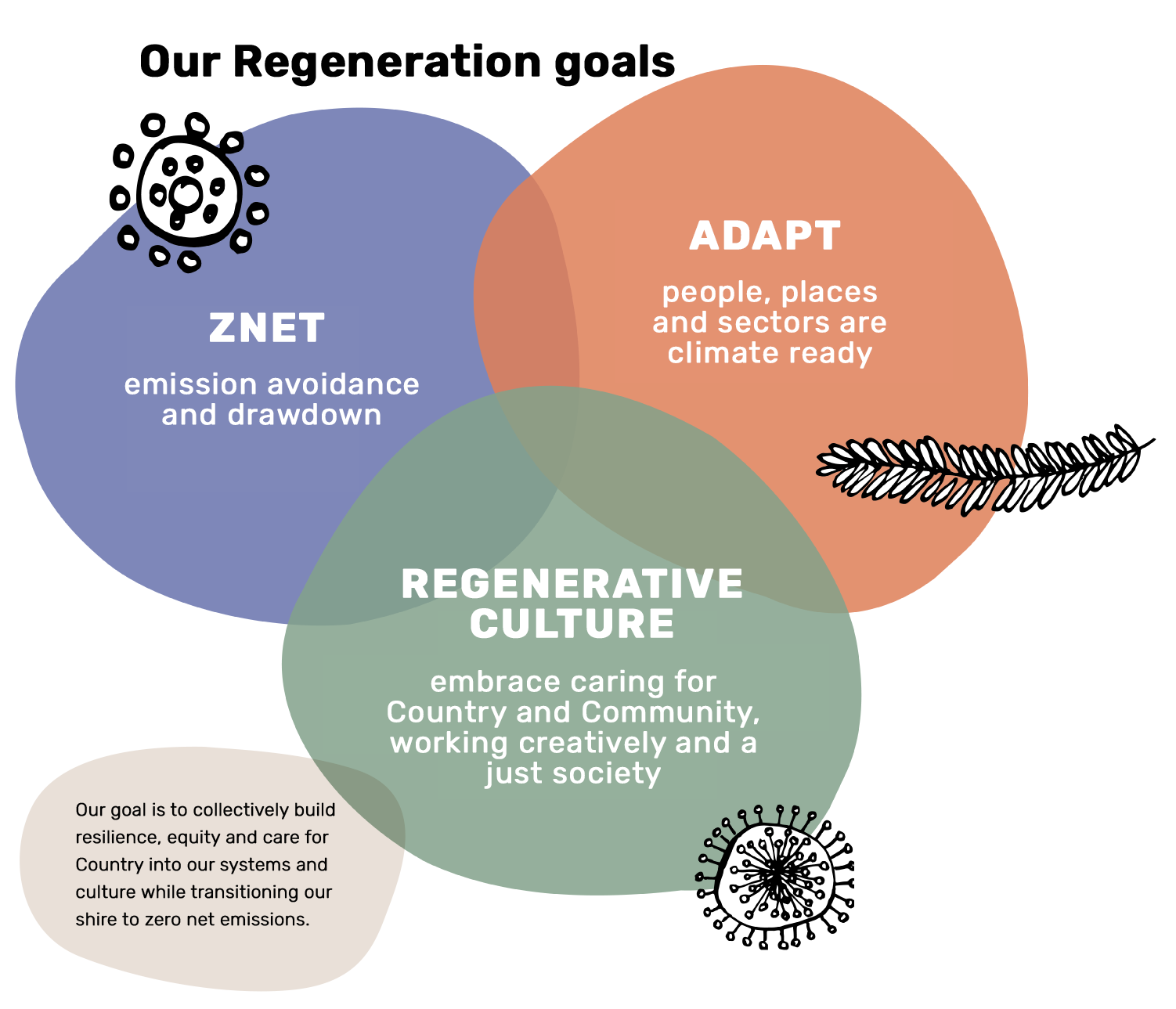 The Wararack is an opportunity to develop an inclusive, evolving process to inspire  people to imagine, create and work together towards a shared future in a rapidly changing world.
Our approach is to nourish what is already strong in Mount Alexander Shire – a clear voice for climate justice, the will to collectively shape our future and a diverse range of projects, programs, initiatives and groups actively working towards regeneration goals across all sectors within our shire.
We propose to establish processes for collaborating effectively; internally as a diverse community and as a collective working with government and other organised powerbrokers.
Our vision is to help support a thriving ecosystem of project-based actions that collectively provide regeneration outcomes for the whole community and establish foundational systems and processes for working together into the future. Like a natural ecosystem, there is a key role and place for everyone, knowledge and power is distributed and the system itself is regenerative and self-perpetuating.
We are currently seeking external funding and resources to investigate, trial and develop approaches to supporting a productive ecosystem of project-based work.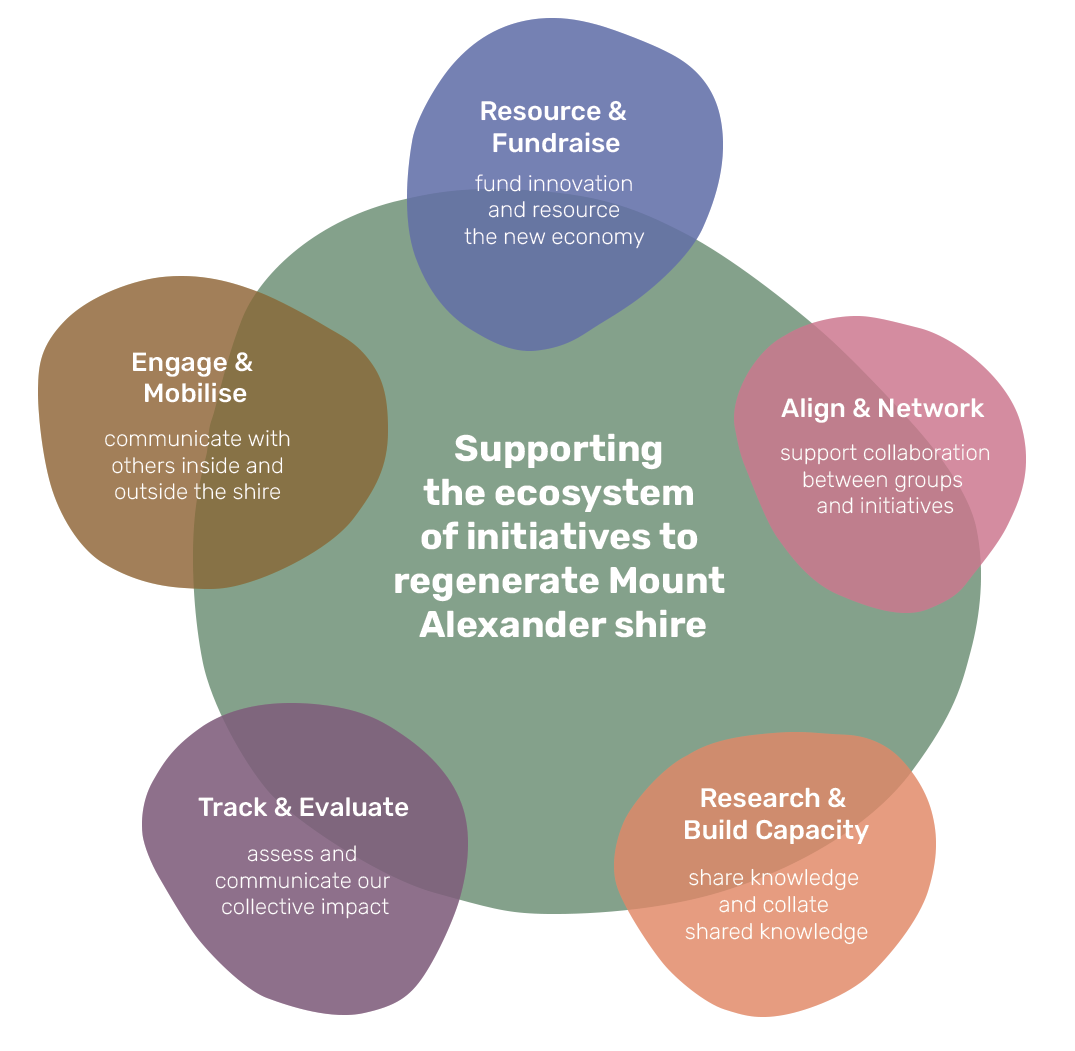 Seek external funding


Develop regenerative projects


Support groups and individuals to apply for grants
Run regular informal networking and discussion events
Host workshops and bring projects together to discuss common themes


Support existing projects, newsletters and discussion forums
Support existing learning programs
Commission research and develop shared knowledge
Assist iterative development
Develop methods and processes for measuring our efficacy
Report to the collective on how we are tracking
Identify procurement gaps in circular supply chains
Share what we learn with others
Seek to connect with communities the Wararack isn't reaching
Represent our collective work externally